Bruce C. Betzer Jr.
Attorney at Law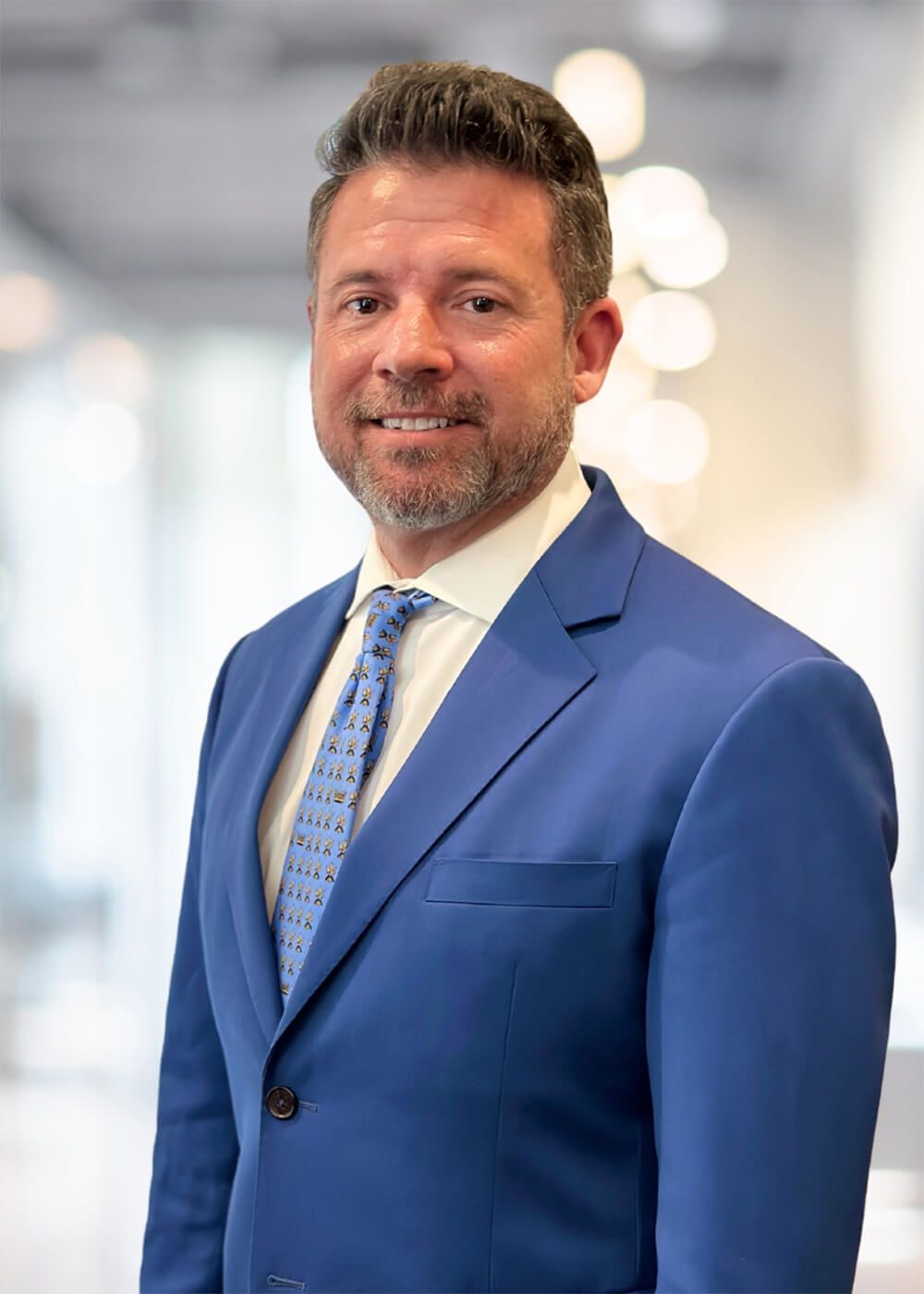 Bruce C. Betzer, a native of New Orleans, Louisiana, is the esteemed owner and lead attorney of The Law Office of Bruce C. Betzer. Established in 2006, his law firm serves clients in the Metairie and New Orleans areas, providing exceptional legal representation in various practice areas. With close to 25 years of experience, Mr. Betzer and his team of skilled attorneys specialize in injury cases involving Property Damage/Home Owner's claims, Employment cases, Excessive Force claims, Worker's Compensation claims, and Bad Faith litigation.
Born and raised in St. Bernard Parish, Mr. Betzer personally understands the hardships faced by his clients. Having lost his own home to Hurricane Katrina and endured a violent attack by a police officer, he empathizes with their struggles and challenges. When he achieves success on behalf of his clients, both in and out of court, he celebrates their victories as his own. Throughout his career, Mr. Betzer has handled thousands of cases, ranging from Class Actions against major corporations like FORD Motor Company and Murphy Oil, to Civil Rights claims involving the use of excessive force. He also has helped dozens of people with FMLA and employment claims against big corporations like Capital One and JP Morgan Chase. He believes that each case contributes to his professional journey. Mr. Betzer pursued his legal education at Loyola University School of Law in New Orleans, obtaining his Juris Doctor in May 2000. Prior to establishing his own law firm in 2006, he gained valuable experience working for Personal Injury Attorney Edward Gothard in Metairie, Louisiana. His exceptional achievements in the legal field are reflected in his numerous significant verdicts and the recovery of millions of dollars for his clients. While he has made substantial contributions to the betterment of Louisiana, he remains deeply connected to his roots, taking pride in his state and its people.
I truly care about your results.
Legal Experience
Law Office of Bruce C.Betzer, A.P.L.L.C., Metairie, Louisiana

Attorney/Owner: October 2006-Present

Specializing in Personal Injury Civil Rights, Employment law, Consumer protection, Hurricane Insurance Litigation, Family Medical Leave Act litigation, and Whistle Blower Claims, Worker's Compensation and Medical Malpractice

NOWALSKY, BRONSTON & GOTHARD, A.P.L.L.C., Metairie, Louisiana

Attorney: 2000-2005

Specializing in Plaintiff Personal Injury litigation

DOUG SCHMIDT & ASSOCIATES, A.P.L.C., New Orleans, Louisiana

Legal Assistant: May 1990-1997

Specializing in Class Action litigation; Prepared files for trial; Interviewed clients; Maintained client files and database (personal injury, Class Action, and defense); Drafted correspondence and set depositions; Filed court documents; Conferred with opposing attorneys and paralegal; Coordinated special events and maintained a working calendar
Admitted to Practice
State of Louisiana

United States Court of Appeals, Fifth Circuit

United States Eastern District for the State of Louisiana

United States Middle District for the State of Louisiana

United States Western District for the State of Louisiana
Memberships and Organizations
Member of the Louisiana Bar Association 2000-present

Member of the Louisiana Association of Justice 2000-present

Member of Americal Trial Lawyers Association 2015-2020

Member of the Louisiana Brain Association 2018 Member of the Top 10 Best Attorneys

Founding Member of the Krewe of Orpheus

Member of The Alliance For Good Government 1991-present

Charter Member of the Mystic Krewe of the Siver Ball
Education
Loyola University New Orleans College of Law, New Orleans, Louisiana

Loyola University
Top 10 Attorney's in Louisiana by American Institute of Personal Injury Attorneys